a Wild Boar… yeah, riiiiight
That critter looks more like a Wooly Mammoth to me. 'Corse I'm not always 100% all there…
Its that hump at the top of his trunk… see it?
https://www.wikiwand.com/en/G%C3%B6bekli_Tepe
I ain't saying that critter in the back is a Wooly Rhinoceros… but I ain't sayin' its not neither. That critter seems bigger than those wild boars also. 'Corse that snaggle-toothed bear lookin' beast is a might unnerving…
Howdya like to have that thing chasing your happy ass around his dinner time? I'd be chuckin' every spear I had.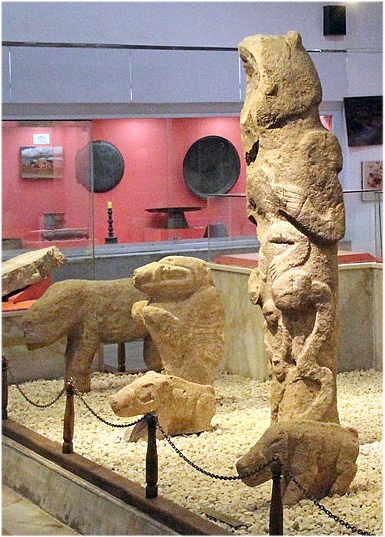 Muck, Mammoths and Extinctions: was Alaska the scene of a giant cataclysm at the end of the Ice Age?